We're so excited! KiddyKeys Classes are here!
KiddyKeys Music Discovery and Piano Preparation classes for 2 ½ to 6 year old children are now being offered! Classes focus on piano concepts and music appreciation, character building, and skills that help prepare children for school.
The KiddyKeys® program offers so many wonderful learning opportunities:
Rhythm and movement exercises that develop small and large motor skills
Recognition of notes and note values
Memory skill building through repeated music terminology
Counting exercises to help recognize numbers and develop math skills
Creative development through sound composition and exploration
Introduction to the music staff and piano keyboard
Development of verbal skills through group interaction
Reinforcement of listening skills by discerning high and low, loud and soft sounds
Improved hand-eye coordination through hands-on experience with rhythm instruments and the keyboard
Recognition of the music alphabet, colors, and shapes with worksheet activities
Music story time focusing on composers, music terminology, and behavior
Your child will experience the exciting nature of music in each 30-minute class. And by gaining musical skill and understanding, your child will also develop basic cognitive, social, and motor skills necessary to succeed in school.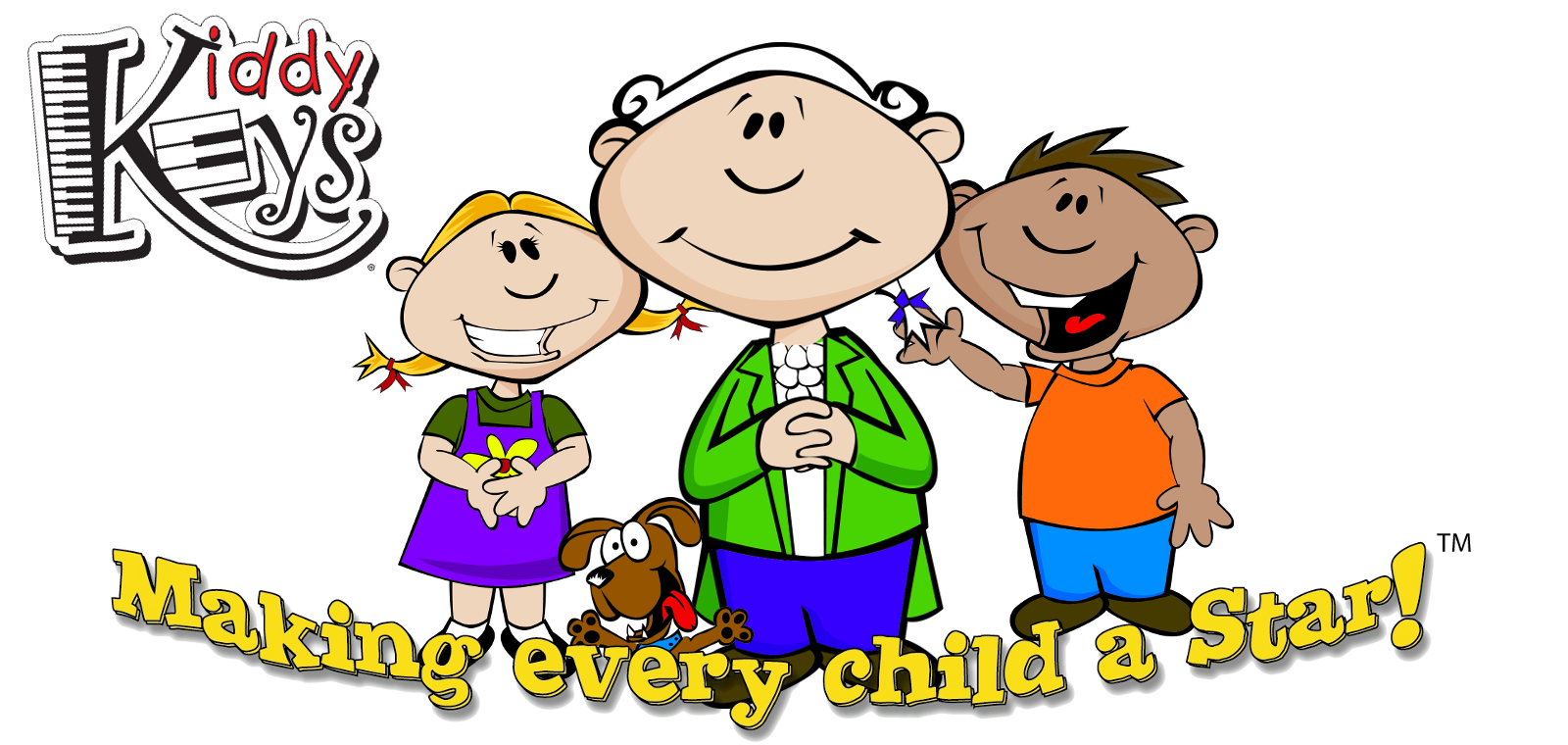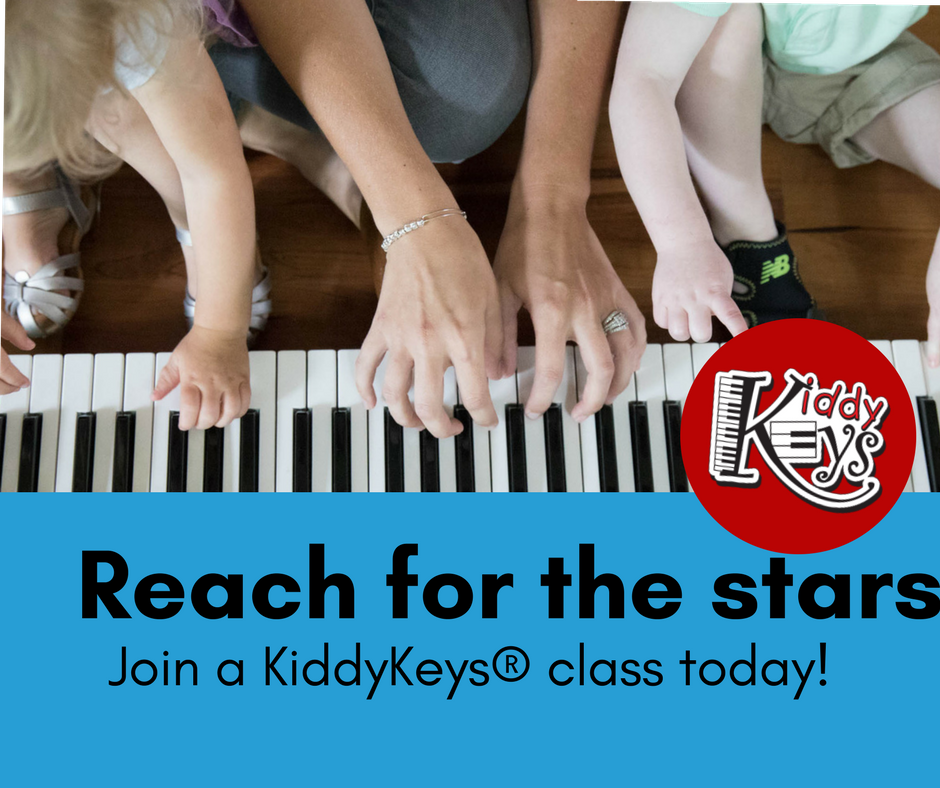 Come learn and explore with us!
KiddyKeys classes are perfect for young musicians who don't have a piano at home but just want to explore music before settling on a instrument!